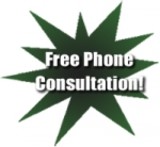 Sadly, all it takes for tax problems to arise is one late payment or missing form. But once troublesome tax issues have their hooks in your finances, shaking them loose can be a long, drawn-out struggle. Don't let the cumulative effects of tax problems keep piling up until you're flattened under a heap of red ink and IRS penalties. Instead, get on the road to tax relief by calling on the experienced tax attorneys and tax consultants at Taxation Solutions, Inc. Serving the greater St. Louis area, we're a tax resolution group dedicated to protecting you from the hard knocks of mounting tax problems. If you're looking for world-class tax help from a knowledgeable tax help firm, let's talk. Contact our tax consultants today over the phone or online.
Proven Tax Problem Solvers
40 Years of Team Know-How
Fully Licensed Tax Attorneys
Free Estimates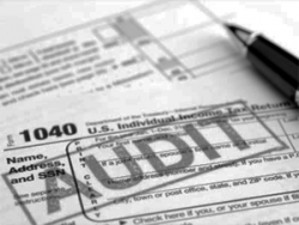 As specialists in strategic tax resolution and IRS assistance, Taxation Solutions is proud to work with individuals and businesses across a wide radius of the St. Louis region. We're available to represent clients in both Missouri and Illinois, providing tax relief answers for all your state or federal tax problems. Our team never tires of employing our considerable tax attorney skills to help you prevail in matters of tax settlement or IRS debt reduction. In addition to the city of St. Louis, we're happy to offer our professional tax assistance to the communities of Chesterfield, Arnold, Belleville, Wildwood, Highland, Jerseyville, St. Charles, Staunton, and environs.
At Taxation Solutions, we've spent years helping countless clients take the proper steps to achieve efficient, effective tax relief. Looking ahead, we plan to continue our tradition of treating each tax resolution case on an individual basis, promising you the personal care and attention your tax problems deserve. Unfortunately, there are no singular solutions to pick from in matters of back taxes and tax debt relief. Only by homing in on the specifics of your tax issues can we come up with an approach to tax help that's entirely right for you.
You have nothing to lose and plenty to gain when you contact Taxation Solutions for an initial phone consultation. At no charge to you, this introductory discussion is your chance to speak with one of our knowledgeable tax consultants about the business or personal tax problems you're currently facing. Sometimes, just having a trained specialist to talk to can help you let go of some of the stress surrounding your nagging tax issues. Plus, since we have 40 years of combined expertise to offer, you can benefit from our wealth of tax resolution know-how.
For our undivided attention to your state or federal tax problems, get in touch with Taxation Solutions today by phone or e-mail. Along with our free, upfront phone consultations, we offer free price estimates, flexible appointment scheduling, and emergency tax help service. Tax assistance gets more complicated with every day that passes. Don't wait to contact our trusted team of professionals!
Taxation Solutions, Inc. is a member of the American Society of Tax Problem Solvers (ASTPS) and the Better Business Bureau (BBB). We're also fully licensed and insured for your complete peace of mind.